Lions Club Swimathon
13/05/2018
Massive well done to all our swimmers that took part in the Lions' Club Swimathon last night and thank you for raising funds for the club ( final figures not yet known).
We had three teams entered and they all set off at 8pm to see how many lengths they could swim in an hour. Team 1 excelled and beat the existing record for the Juniors with 136 lengths - supreme effort. Teams 2 and 3 were not far behind with 134 lengths each.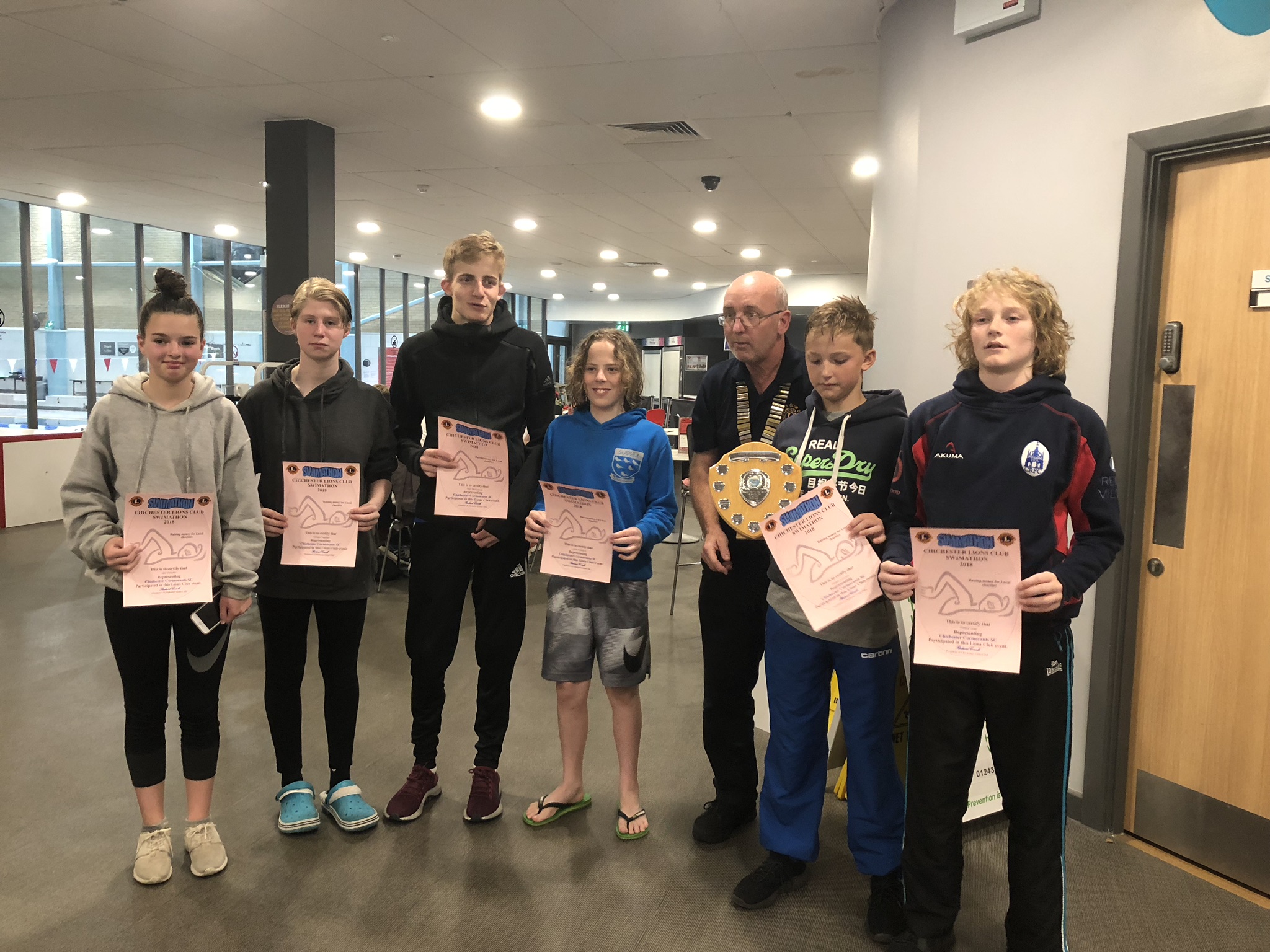 Joe and Adam's Team Tanzania came in with 132 lengths - think they realised they were on a losing streak so displayed some alternative strokes!
Earlier some CCSC swimmers were spotted in the West Dean Schools' team.
Great evening with some fantastic team spirit. Thanks also to the poolside helpers for another night at Westgate!
---